De mooie dagen van Global Warming zijn helaas voorbij. Zoals voorspeld door mensen die de zon bestuderen, neemt de activiteit van de zon af. De komende jaren wordt het daarom weer kouder. Alle voorspellingen van het IPCC kunnen in de prullenmand en de dikke wollen truien kunnen uit de mottenballen. Gelukkig heeft het flink geregend, want het grondwater stond echt te laag! En Extinction Rebellion sterft vanzelf uit als het gaat sneeuwen. De klimaat HOAX heeft ons weliswaar beroofd van miljarden euro's, maar de subsidies voor windmolens en zonnepanelen kunnen worden geschrapt. De aarde warmt niet langer op, maar koelt weer af.
Coldest October 6th ever measured in Netherlands, cold week forecast
Sunday was the coldest October 6th in the Netherlands since temperature measurements started in 1901. The maximum at the national weather station in De Bilt climbed to only 9.6 degrees Celsius, breaking the previous record of 10.1 degrees dating from 1936, Weeronline reports.
Gerard Cox – 'T Is Weer Voorbij Die Mooie Zomer (1973)
Helaas blijken veel mensen nog altijd te geloven in de "wetenschap" van het corrupte IPCC, maar steeds meer geleerden keren zich tegen deze onwetenschappelijke HOAX.
Climate models are unreliable and predictions of warming "absurd" says German professor
Yesterday the online Hamburg Abendblatt published an interview with Prof. Fritz Vahrenholt on the recent climate demonstrations and alarmism. Vahrenholt calls the demonstrations and demands "over-the-top", and a real threat to the economy. He says the climate models are unreliable and predictions of great warming "absurd".
Vehrenholt is one of founders of Germany's modern environmental movement, the founder of the country's largest renewable energy company, Innogy and a member of Germany's SPD socialist parties. Lately the retired professor has become renegade among his peers by criticizing the "over-the-top climate debate" and warning against "hasty reforms".
Atmosphere of fear and hysteria
Vahrenholt tells the Abendblatt the climate debate has become hysterical and that in fact "we don't have a climate emergency." He adds: "If Greta Thunberg's demands are implemented, global prosperity and development will be massively endangered."
Voor Global Warming hoeven we niet bang te zijn. Het klopt gewoon niet! Als mijn buiten-thermometer begin oktober al blijft steken bij 10 graden Celsius, dan wordt het niet warmer. Maar voor het volgende moeten we wel oppassen: Freezing to death: Unheated homes killed over 16,000 people across UK last winter. Deze arme mensen konden geen verwarming betalen. Ze konden kiezen tussen verhongeren of doodvriezen! Misschien kan Extinction Rebellion beter protesteren tegen het armoede probleem, wat dat speelt ook in Nederland.
Opposite of What Climate Experts Told Us: Global Snow
Winter : The White Elephant In The Room
Tony Heller
Summer is over, and it is time to change focus from alarmists nonsense about summer, to alarmist nonsense about winter.
Scientists At The Control Knobs
Tony Heller
I saw a great article yesterday on Google News : "Scientists Working To Keep Warming Below 2 Degrees Celsius"
Meanwhile, back in the real world, climate scientists are working hard to create fake graphs which make it look like earth is rapidly warming – because their government grants depend on climate alarm. They have a fundamental conflict of interest.
En de zeespiegel wil ook maar niet stijgen, ook al beweert de klimaat-propaganda dat omstreeks 2020 half Nederland onder water zal staan. Maar Amersfoort aan Zee is nog altijd geen badplaats.
How NASA Creates Fake Sea Level Rise
In Amsterdam protesteren mensen van Extinction Rebellion tegen de klimaatsverandering. Ze werpen blokkades op, zodat het verkeer er niet meer door kan en ze laten zich een voor een wegslepen door de politie. Ze eisen dat de regering meer doet tegen de klimaatverandering, maar helaas gaat de regering niet over het klimaat. Wie dan wel? De grote Zonnegod Re, Helios of Shamash, maar tegenwoordig geloven mensen niet meer in de goden. Ze geloven in de propaganda van de corrupte wetenschappers van het IPCC. Dat is echt erger dan bijgeloof! Het is pure gekte!
Australians 'are not silly' and won't buy into climate change 'hysteria'
Sky News Australia
NSW One Nation leader Mark Latham says the majority of Australians are "not silly" and will not be fooled by the rhetoric pushed by climate activists.
Voor wie nog in discussie wil gaan met deze hysterische dwazen is er dit artikel:
The Top 10 Arguments Against Climate Hysteria
As a German, I live in a country that has made climate change a central theme of its policies for decades now. So let this be a cautionary tale for other countries. Keep in mind that even though radical activists and most of the media frame this debate in black and white terms and try to make it a left vs. right issue, this just isn't true. There are a great variety of opinions about climate change both on the left and the right, both within mainstream science and the so-called 'climate-skeptic' community. Once you drop the hysterical mindset, these nuances become very visible. And while they make things much more complicated, taking these nuances into account is the only alternative to the disastrous consequences of political hysteria. So here are my top ten arguments to counter the current climate craze:
Ach, de winter kan ook mooi zijn, als een laag staande zon wordt gereflecteerd door de sneeuw en de ijsschotsen zich opstapelen langs de rivieren en de kust. Laten we er maar van genieten en vriezen we dood, dan vriezen we dood. Het is niet anders…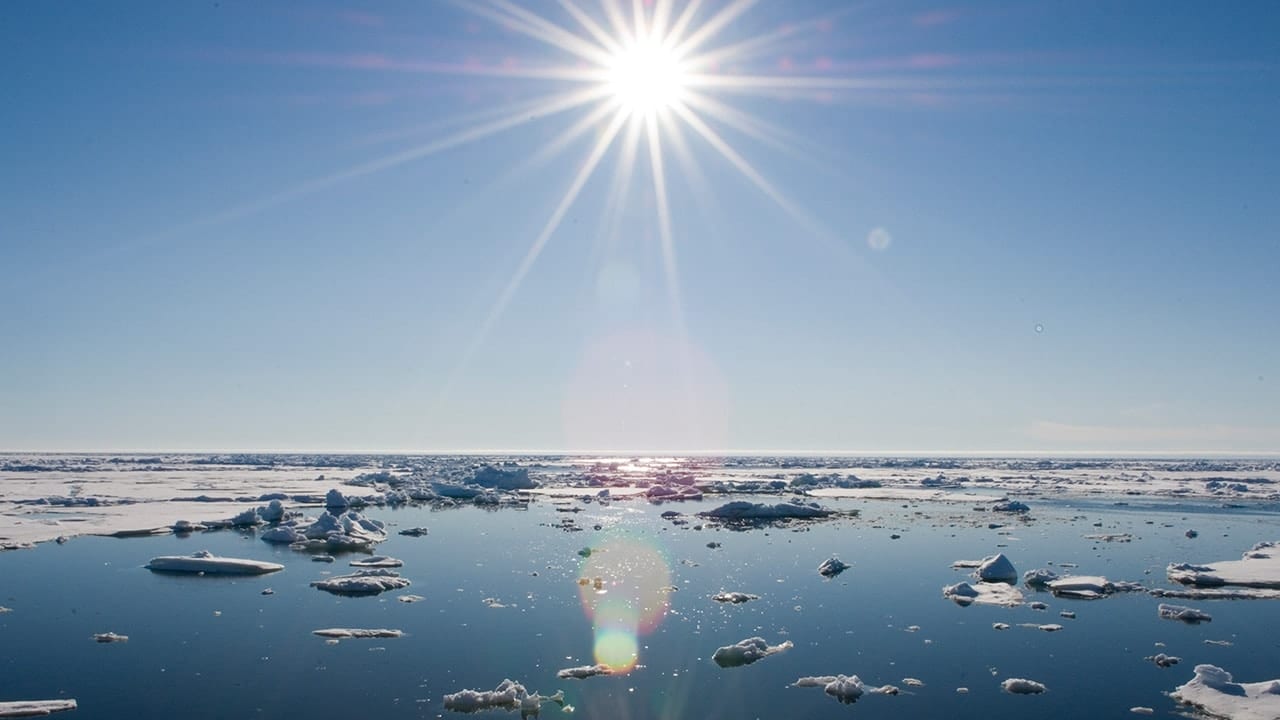 Share and Enjoy:
mr.drs.Bou